So my partner Lisa Coolidge (check out her Blog and Twitter she is super awesome just an FYI) we decided to create case studies for each other based around technology in the classroom. From there we are created hypothetical solutions from each parties involved such as teachers and parents. Check out her response to my case study Here.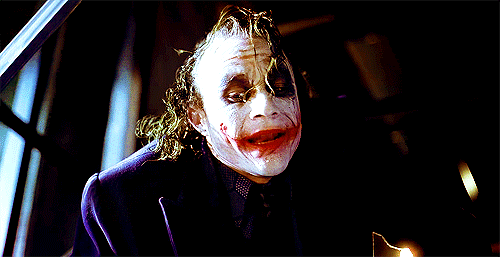 Via GIF Tenor
Megan Scenario From Lisa: Pierre Ross, a 9th grade, tech-savvy, English teacher at L'école Secondaire de Tremblay, received an upsetting email from one of his student's parents. Little Thomas Peeters, an EAL student from Belgium, has been going home to his parents every day and crying because he is so overwhelmed in his English class, and falling behind with his assignments. His oral/conversational English is fluent, and better than his written English, and he is at a grade 5 reading level. Mr. Ross has been working hard to incorporate strategies and technologies that will help ALL students improve their reading, writing, and spoken English, but little Thomas has still been struggling.
Mr. Ross uses all the latest technology apps in his classroom, encouraging students to use technologies as often as possible. Mr. Ross uses Newsela to adjust reading levels on articles read in class, uses Kahoot for formative and pre-assessments, Poll Everywhere, Plickers, and Google Classroom. Because Thomas' conversational English is so good, Mr. Ross wasn't aware of how much Thomas felt he was struggling. Thomas' parents outlined their concerns that Mr. Ross was using too much technology in the classroom; that Thomas was falling behind because all of these apps are offered in English, their descriptions in English, and their execution in English, but his reading/writing skills are so far behind, that he doesn't have the time to fully process and understand daily activities and expectations when all of these new technologies and apps are being used so frequently.
As 'different roles' within the school how would you react to this situation? What would you change? What would you keep the same? What technologies would best help this situation, or none at all?
Teacher:
As the teacher in this situation I would continue to use the apps in this situation even though the parents raised a concern that I was using them too often and that they were in English. How I would approach them in this situation is by stating that the more that little Thomas uses these apps the more he can become proficient in English. In addition to the apps that this teacher has provided I would additionally use translation apps such as:
This elevates the parents feeling that the apps that were provided are too much in english and gives options to translate things into their own language to help.
As the teacher I would also supplement with work book activities on paper to help at home so the parents would feel less overwhelmed and to help supplement with the technology.
Parent: 
If I was the parent I could understand the frustration, but I would also want to start being more open to the idea of being a resource. Maybe trying to utilize the apps myself to be able to use the apps with Little Thomas so they can start to form their digital identity as a family. This is an important part of our ever technologic culture, but slow introduction, not a bombardment, if I was a parent I would try an app like Dulingo to aid in helping with their own English which in turn will help them help their son, AND this will also help them in starting to understand technology more.
*Keep in mind this is all hypothetical
The Digital World – Why we should learn about it even if it is slowly. 
That is what we are now, whether we like to believe it or not. Utilizing technology as a tool can be very useful in many many ways, in the simplest ways, for example I learned about this app called Mercury Reader 
 it is an Extension for your Chrome Browser.
What does it do!? I am glad you asked, it takes whatever you are reading on the screen for example an article and makes it the main focus! NO DISTRACTIONS. Remember all those articles in first year classes, yeah I wish I knew about this Extension, Click Bait Ads got me all the time. I highly recommend you check it out, because my explanation does not do it any justice. 
That is just a tid-bit of what I have learned in the class of things to utilize as tools for technology. And with how present we are with our Identities in the digital world it important for us to understand how it works, in our favour. So I believe in sharing that knowledge with others and especially with parents and the community. We needs to make sure we have a positive and safe digital identity and we pass that on to the future generations because they are the ones being born with iPhones in their hands. (I swear soon hospitals will give you an iPhone to go home with the baby rather than a blanket)